History
In the early 1900's, banking services in Catlettsburg were provided by two banks, The Kentucky National Bank and Farmers and Merchants Bank, both of which traced their roots well back into the 19th Century. In January 1931, the two banks merged to form Kentucky Farmers Bank. In the years since, banks in our community have come and gone and changed their names countless times, but Kentucky Farmers Bank has remained committed to the area and is proud to be the oldest bank in the area to continuously offer banking services.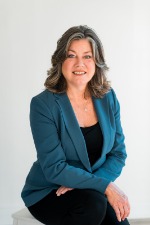 Kentucky Farmers Bank has long been known as a top performing bank as well as one of the safest banks in the country and has continued to impact the community ever since its inception. In November 1969, Kentucky Farmers Bank became the first to offer commercial banking to the Summit Community. In 2001, Kentucky Farmers Bank answered our customer's requests and opened our Asset Management Department which can help you realize your financial dreams, manage your wealth, and provide estate planning as well as carry out your wishes. In September 2004, Kentucky Farmers Bank opened the Ashland office at the corner of 9th Street and Carter Avenue.
Kentucky Farmers Bank is proud to be your locally owned, locally operated community bank. We have been providing for the community since 1931 and look forward to the opportunity to serve you for many years to come. We are widely known as the "Better Bank" as a result of our dedication to giving our customers better service through our friendly staff, low fees and better conveniences such as: KFB's instant issue debit cards,
Asset Management Services
,
KFBmobile banking
, and our Bank local. Go Far.
KFBank Online
. Come join us at Kentucky Farmers Bank and experience banking as it was meant to be. We look forward to meeting all your financial needs.
April Russell Perry
Chairman of the Board and CEO